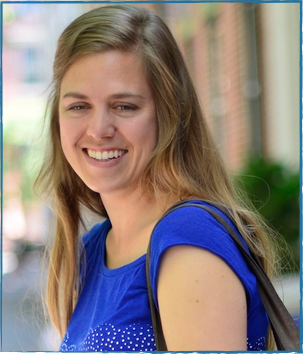 Why I Started Inked Voices
I'm Brooke, the founder of Inked Voices, a mom of two little ones, and a writer.
I started Inked Voices in 2013 after working with my own online critique group. I had taken a couple of online classes in children's book writing and I wanted to pursue writing more seriously. I loved the accountability, the support and the camaraderie of my group. I was giving and getting helpful feedback, and learning from everyone's comments—whether on my work or someone else's. But running the group over email, I felt disconnected and like we were always losing track (whose turn is it?).
I wanted something for our group that was shared, where we could exchange manuscripts privately, share feedback and have discussion. The critique interface had to be really functional and we needed something—besides my email nudges—to systematically keep us on track.
That's the logical answer to where Inked Voices came from. The bigger picture is this:
I love stories. I used to go to B. Dalton Booksellers with my Dad (and without my other 4 siblings) as our special outing. I always got to bring home one of my own. Stories were and are adventure, possibility and magic. I started to write poetry in the first grade. Nothing amazing, but it was important to me. And writing continued to weave itself into my life, in my work in development, in teams in my undergrad and MBA programs, and in blogs, proposals and white papers for my corporate work in branding. Today, I'm working on stories for children.
I'm passionate about teams. I played field hockey and ran track as a teenager. Even in something as "individual" as running, I benefitted from the shared goal and accountability of working in a team. And with an undergrad and graduate business school background, the value of teams has been practically drilled into my head. Writing is incredibly individual, but unless you're writing solely for yourself, you still need other people for feedback, advice and support.
I believe people are smart. I marvel at the different perspectives individuals bring to the table. Languages, places, families, careers—everyone's coming from a different place. Sometimes, one member of my group "gets" what I'm trying for and another doesn't. I'm learning from both of them. Other times, each person makes a similar, but independent observation about my writing and I can finally say "aha!" and move forward.
I'm fascinated and challenged by process. What is the best and most effective way to get things done? How do we make the time and have the energy for doing the things we love? With full time jobs and families, so many of us write on the side. What can systems do to take some of the load off so we can do more writing?
Inked Voices is built on these things—a love for story, the challenge of process, and a belief in people and teams. There are so many people with stories to share, who want to become stronger writers. I hope Inked Voices can help on the journey.